Almost exactly 300 years have passed since Handel spoiled King George I with his Water Music, Telemann dedicated his overture "Hamburger Ebb 'und Fluth" to the Hamburg Admiralty and Vivaldi his "Tempesta di Mare" possibly to the Landgrave of Hessen-Darmstadt. Today, we join these three fantastic masterpieces of European culture into one programme.
The element of water, viewed and experienced from contrasting perspectives: first Vivaldi's mighty impact of an Adriatic storm threatening to sweep away the listener, then a colourful collection of magnificent paintings on gods, nymphs, nature and man in "Hamburger Ebb ' und Fluth", suffused with Telemann's subtle humour. Finally, Handel's entertaining suite, which so wonderfully suited the King's pleasurable cruise on the Thames, that the monarch had it repeated several times over.
As the force of nature calms down ever more, so the small size of Vivaldi's orchestra with solo recorder, oboe, violin and bassoon grows majestically, ending with timpani, horns and trumpets in Handel's celebratory Water Music.
This programme captivates concert goers and transforms every party and celebration into a lavish event!
Length of concert ca. 70 mins excl interval. 1 or 2 intervals possible.
20 musicians: 6 violins, 2 violas, cello, violone, 2 oboes/recorders, 2 corni, 2 trumpets, bassoon, harpsichord, lute und drums.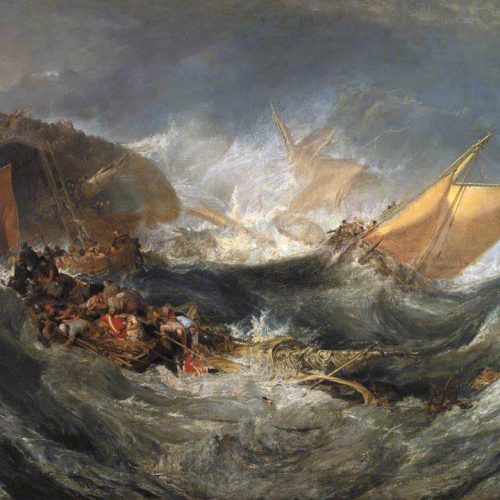 Anto­nio Vival­di, La Tem­pes­ta Di Mare