"

I Love the Lord!" Thanks and vows of one who was saved.
Together with Schirokko, vocal soloists of the Rheinische Kantorei – an institution in the field of historical performance practice for more than 30 years — perform compositions from the year 1616. These are settings of Psalm 116 "Thanks and vows of one who was saved", which a Jena merchant commissioned in 1616 by 16 composers after a miraculous salvation from drowning.
Hospitality is a humanistic obligation!
In the light of flight and migration, this music now brings new associations calling on our humanity. And it poses new questions: who ought to be grateful to whom? Where is God in the face of tens of thousands of people drowning in front of our door? Who is being saved? Ten young performers between the ages of 15 and 20, with and without refugee experience, use their own texts and choreographies to position themselves in regard to the question of "gratitude". The performance concert aims to stimulate reflection on one's own point of view in the face of a socially ever rough climate. The contemplative music is confronted with scenic interventions by the performers.
Orchestra, choir and performers
28 musicians and performers: 2 violins, 2 violas, cello, violone, luthe, organ, 10 solo-singers of the Rheinischen Kantorei and 10 rerformers of HAJUSOM-youth group "Real Explosion"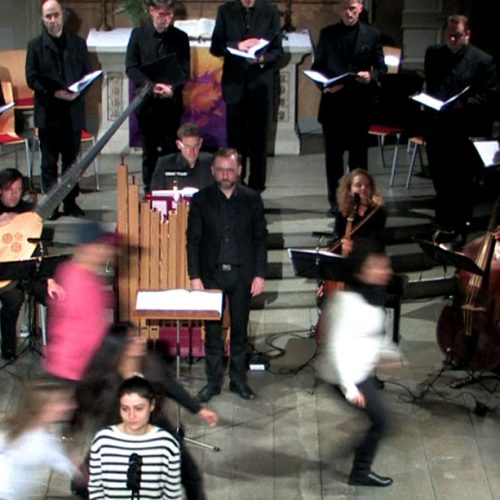 Michael Prae­to­rius, "Das ist mir lieb" Psalm 116 (Live con­cert record­ing 2016)